Learning through play: the hidden educational value of the Escape Rooms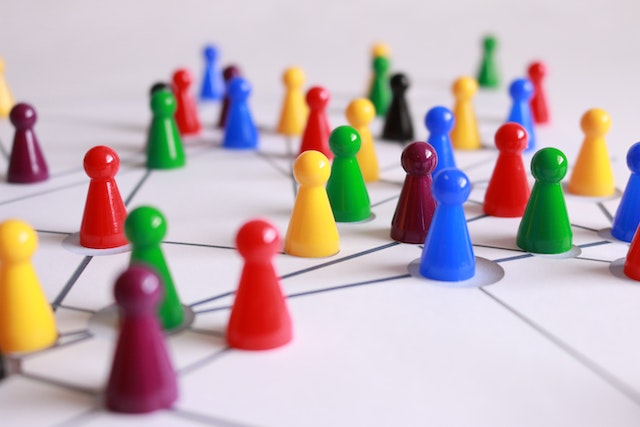 From a young age, we grow up spending a lot of time playing. Through play, we are able to learn real-life situations. Actions, life situations and their solutions. Because this learning pattern becomes ingrained early in life, a playful teaching approach provides an easier learning opportunity later in life, even as an adult.
Breakout rooms as interactive learning tools
A well thought-out playroom can be designed and built in such a way that it can be used specifically for educational purposes. Its interactive processes can be aimed at developing a skill. Educators often use playful solutions for educational purposes. Not only in childhood, but also in adult education.
Theory and principles of playful learning
Play as a learning process is the subject of many different theories. In terms of approaches, we can distinguish between physical, instinctive, psychological, aesthetic, etc. theories of play. In fact, each of these forms is based on the idea that the body and mind relax during play, making it more open and receptive to learning new skills.
Developing skills and competences through escape rooms
The sequential processes of the playrooms provide a sufficient amount of tasks for the players involved. Each task requires some kind of knowledge. Without it, the process becomes stuck. It therefore challenges the player to solve the problem at hand. The process of solving teaches new things that the player will remember later.
The value of active participation and hands-on experience
During games, it is important that all team members participate in an appropriate way. After all, self-experience – whether it is your own solution or the way others show you – is the best way of recording learning.
The values of Experiential Learning
The contribution of experiences to sustainable learning
Psychologists have shown that competencies that individuals experience as their own experiences are more deeply embedded in memory than if they had read, seen or heard them. Solving certain tasks can make you feel good about yourself. It is this pleasant experience that makes the task itself and its solution memorable and recallable in the long term.
Develop creative problem solving and critical thinking
In many cases, stressful situations have a motivating effect on thinking. It can be an intense problem-solving stimulus for anyone facing a difficult task. It is a forced situation, but it can be extremely useful and productive.
Opportunities for Interdisciplinary Learning
The problem-solving process in the breakout rooms is not just about solving many different kinds of problems. In most cases, it requires different competences from the participants. This is where the different skills of the team members can be put to good use.
The role of cooperation and group dynamics in multidisciplinary learning
Team members get to experience each other's solutions through joint problem solving. They can also learn them immediately by seeing them first hand and use them in the same way later.
Modeling life situations and real-life experiences
The games are based on real-life situations. These are excellent simulations of life situations that we encounter frequently. In this way, we will be able to solve the problems we experience in the game in a similar way in our lives.
It is not only fun to play escape room games, it is a very rewarding way to spend your time.
How to Plan the Ultimate Games Night with Friends
Everyone loves a home game night; it's the great leveller. Whether you prefer classic board games, card games, console-based titles, or charades, gathering everyone together to play and compete is always going to be a guaranteed win.
The concept is relatively simple: assemble a group of people, usually in somebody's home, to play games, eat snacks, chat and laugh. However, if you've ever tried to organise a game night, you'll know that there are quite a few moving parts which need planning before you can begin.
Luckily for you, we've put together a fail-safe guide to hosting your very own game night, whether at home or online. Read on to learn the best tips and tricks for a legendary event.
Location
First of all, you'll need to decide where the game night will take place. This is somewhat dictated by the location of group members and which games you'd like to play. If everyone lives in the same city, then you can happily arrange for them all to gather at your house at a time which suits people's schedules. If you want to make a regular thing of it, then perhaps hosting responsibilities could rotate on a weekly or monthly basis.
Of course, the other option is to host a games night online. Many console, browser based, and even mobile games now have a multiplayer option so you can easily connect with friends over the internet. For example, you could launch a campaign in Call of Duty, set up a poker home game using an online platform, or utilise an app like Words with Friends.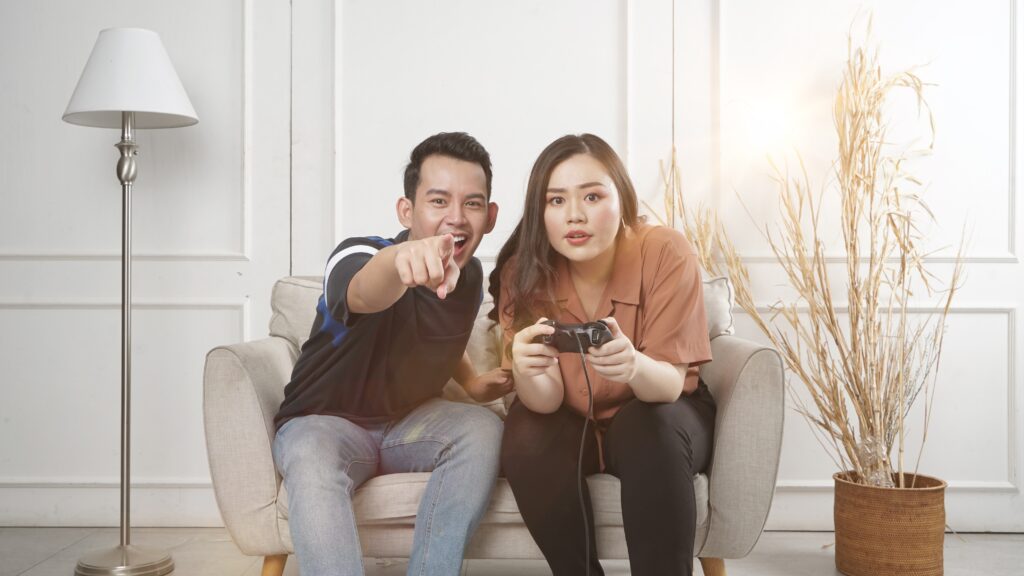 Game of Choice
Choosing which game or games you'll play together is somewhat dictated by logistics, but it's also down to personal choice. Many friend groups have shared interests, and, if this is you, then it might be best to stick to something you know you all like. If you've bonded over your shared love of Forza, then racing games are always guaranteed to create a good time.
Alternatively, perhaps gaming is just an excuse to get together and bond. In this case, you might choose to play something which encourages you to really get to know your friends on a deeper level. In the poker world, a 'tell' is an action or type of behaviour which reveals your emotional state and intentions to your opponents. By playing poker or another competitive card game with friends, you'll get to know them in a whole new light. Even the coolest cucumbers will have a tell, although it could just be touching their face a bit too often or avoiding eye contact.
Theme
Whether playing in the same room or remotely, your games night can only be improved by having a theme. You could choose anything, from Las Vegas glamour to your favourite video game characters to 90s throwback or 70s disco. Just make sure you go all out with the snacks, drinks, and dress code, even when you're miles apart and in your own homes.
If you're on hosting duties, then you are responsible for communicating and enforcing the theme. Remember to have fun with it – much of the time, a silly theme can loosen everyone up, get them excited and in the mood to have fun before they've even arrived. Dressing up, especially, creates a group mentality which will foster a more relaxed atmosphere and make sure your game night goes off with a bang.
Prizes
Another way to take your game night to the next level, and ensure that everyone plays to win, is to offer prizes. This could be something as simple as the last slice of pizza or as elaborate as literally being crowned the triumphant champion at the end of the night. But don't just focus on whoever emerges victorious – offer prizes for the ultimate loser, too, as well as silliest move, most creative death or most surprising word played, depending on your game of choice. It might surprise you just how motivated your friends can be when promised a reward at the end, as well as bragging rights!
Mastering the Night: Your Comprehensive Guide to Choosing the Perfect Night Vision Scope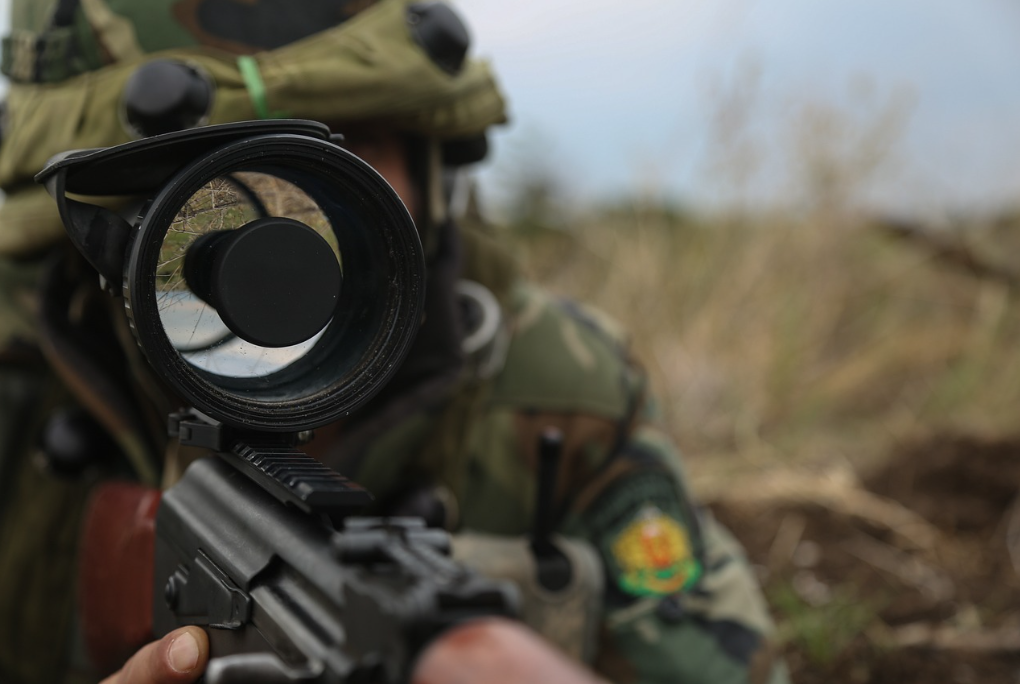 When the sun dips below the horizon and darkness envelops the landscape, a new world of opportunities emerges for those equipped with the right tools. Enter the realm of night vision scopes – cutting-edge devices that unveil the mysteries of the night. In this comprehensive guide, we unravel the intricacies of night vision scopes, enabling you to make an informed choice that brings clarity to the darkest hours.
The Science Behind Night Vision – How Does Night Vision Scope Work?
Journey into the technological marvel that is night vision and discover how these scopes transform the night into a realm of visibility. Delve into the principles of thermal imaging and image intensification that lie at the core of night vision technology. Gain insight into the inner workings of sightmark wraith and infrared scopes, unraveling the secrets of how they provide unparalleled visibility even in pitch-black environments.
Types and Categories – Night Vision Scope Categories
Explore the diverse landscape of night vision scopes, where various types and categories cater to a range of applications. From military and law enforcement to hunting and outdoor exploration, each category is tailored to specific needs. Understand the nuances between different classifications and learn how to match them to your intended use, ensuring optimal performance and results.
Constructing Clarity – Unveiling Night Vision Scope Materials
A night vision scope is only as good as the materials that construct it. Dive into the world of materials used in crafting these precision devices, from lens coatings that enhance light transmission to durable housing that withstands the rigors of outdoor adventures. Discover how material choices contribute to the clarity, durability, and overall performance of your night vision scope.
Applications Unleashed – Night Vision Scope Applications
Night vision scopes have a myriad of applications, from nocturnal wildlife observation to tactical operations. Uncover the versatility and potential of these scopes as they elevate your experiences to new heights. Whether you're a hunter seeking to track elusive prey or a security professional ensuring safety under the cover of darkness, your night vision scope becomes an indispensable tool.
Mastering the Night – How to Use Night Vision Scope?
Owning a night vision scope is just the beginning – mastering its usage is where true excellence lies. Learn the art of effectively using your night vision scope, from adjusting settings for optimal visibility to maintaining and cleaning the delicate components. Unlock the full potential of your device and empower yourself to make the most of every nocturnal adventure.
Conclusion: Navigating the Night with Confidence
As you embark on the journey of selecting a night vision scope, armed with the knowledge from this guide, you're equipped to make a decision that aligns with your passions and pursuits. The darkness that once concealed the mysteries of the night now becomes a canvas for exploration, discovery, and mastery. Choose a trustful night vision scope manufacturer and purchase your night vision scope wisely, and let it be the beacon that illuminates your path in the world of the unseen.
10 Proven Steps to Identify Your Drinking Triggers and Boost Your Well-Being
The process of identifying your drinking triggers and fostering a sense of well-being as you progress along your journey to recovery.
Recognizing and comprehending the factors that contribute to your alcohol consumption is a vital component in attaining sustainable recovery from alcohol addiction and enhancing your overall state of well-being. When you become aware of the circumstances, emotions, and cognitive patterns that trigger your urge to drink, you empower yourself to cultivate efficient techniques to navigate these triggers successfully, reducing the risk of relapse. This comprehensive guide presents ten proven steps aimed at aiding you in the process of identifying your drinking triggers and fostering a sense of well-being as you progress along your journey to recovery.
How To Identify Drinking Triggers and Boost Well-Being
Step 1: Reflect on Your Past Drinking Patterns
it is essential to dedicate time to deep self-reflection on your past drinking behaviors and patterns. Engage in a comprehensive analysis of the circumstances that led you to turn to alcohol and the underlying motivations behind it. Consider the various elements intertwined with your drinking episodes, including specific situations, emotional states, influential individuals, and the environments in which these events occurred. This introspective process will unveil valuable insights and enable you to identify potential triggers contributing to your alcohol consumption.
Step 2: Identify Emotional Triggers
Develop an awareness of the emotions frequently associated with your desire to drink. Emotional triggers, such as stress, loneliness, boredom, anger, sadness, or anxiety, are commonly experienced. Consider maintaining a journal to document your emotions and identify any recurring patterns that emerge over time. You can also download the Sunnyside app to help you keep track of your relationship with alcohol. By cultivating this practice, you deepen your understanding of the emotional landscape surrounding your drinking tendencies, empowering you to make more informed choices on your path to recovery.
Step 3: Recognize Situational Triggers
Develop an acute awareness of the various situations that often contribute to drinking. These circumstances may encompass social gatherings, particular environments, specific individuals, or even specific day periods. Cultivate attentiveness toward the factors that increase your vulnerability to alcohol consumption. By acknowledging and understanding these situations, you gain insight into your triggers and can take proactive measures to manage and navigate them effectively. Empower yourself with the knowledge of your personal susceptibility to drinking, enabling you to make informed choices and safeguard your progress toward a healthier relationship with alcohol.
Step 4: Evaluate Social Triggers
Conduct a comprehensive assessment of the social triggers that influence your drinking habits. Take time to reflect on the individuals you typically associate with while drinking and carefully consider their impact on your behavior. Evaluate the role of peer pressure, societal expectations, and enabling dynamics contributing to your inclination to consume alcohol. By gaining a deeper understanding of these social triggers, you empower yourself to make informed choices regarding your social interactions and effectively address any influences hindering your progress towards healthier drinking habits.
Step 5: Analyze Thought Patterns and Beliefs
Delve into the thoughts and beliefs that are intertwined with your relationship with alcohol. Take a closer look at the cognitive patterns that justify or rationalize your drinking habits. Take time to identify any self-defeating thoughts or negative self-perceptions that may act as triggers, leading you toward the desire to consume alcohol. By shining a light on these patterns and beliefs, you can better understand their influence on your behaviors and make conscious choices aligned with your recovery goals.
Step 6: Seek Professional Guidance
Consider working with an alcohol recovery coach or therapist who specializes in addiction. A professional can provide valuable insights and guidance throughout your recovery journey. They can help you identify and address specific triggers while providing support and accountability.
Step 7: Develop Healthy Coping Mechanisms
Shift your reliance on drinking as a coping mechanism by embracing healthier alternatives. Discover and incorporate a range of activities and strategies that empower you to effectively manage triggers in positive ways. Explore options such as engaging in regular exercise to promote physical and mental well-being, practicing mindfulness techniques to cultivate present-moment awareness, pursuing hobbies that bring joy and fulfillment, seeking support from like-minded individuals in support groups, or exploring counseling to gain valuable insights and guidance. By consciously replacing drinking with healthier coping mechanisms, you create a solid foundation for sustained recovery and personal growth.
Step 8: Create a Supportive Environment
Create a strong and nurturing support network consisting of understanding family members, supportive friends, and individuals who share your commitment to sobriety. Cultivate open and honest communication within this network, sharing your triggers and specific needs, enabling them to provide tailored support and encouragement during difficult moments. By surrounding yourself with this supportive community, you establish a solid foundation of understanding and empathy, empowering you to navigate challenges with the reassurance and encouragement necessary for sustained recovery.
Step 9: Practice Self-Care
Make self-care a top priority to enhance your overall well-being, including managing hangovers. Dedicate time to activities that foster relaxation, reduce stress, and promote emotional well-being. This may involve ensuring you get adequate sleep, nourishing your body with a healthy diet, incorporating mindfulness practices such as meditation or deep breathing exercises, and actively participating in activities that bring you joy and fulfillment.
Step 10: Maintain a Relapse Prevention Plan
Create a comprehensive plan for relapse prevention designed to address the various challenges that may arise on your journey to sobriety, including alcohol challenges. This plan should encompass effective strategies to manage cravings, recognize high-risk situations, and leverage your established coping mechanisms. Regularly assess and update your plan, ensuring it remains relevant and aligned with your evolving needs. By proactively developing and fine-tuning your relapse prevention plan, you empower yourself with the tools and mindset necessary to navigate potential triggers and maintain your commitment to a sober and fulfilling life.
Final Thought
Recognizing the factors that trigger your drinking is vital for long-term alcohol recovery and overall well-being. By implementing these ten proven steps, you will gain a deeper understanding of your unique triggers and cultivate effective strategies to manage them successfully. It is important to remember that recovery is a journey, and progress is a gradual process. Practice patience, self-compassion, and acknowledge each milestone achieved along the way. With unwavering determination, a supportive network, and a proactive mindset, you can embark on a transformative path towards a healthier and more fulfilling life, breaking free from the clutches of alcohol addiction.